Thomas's Innovation Wrap #21
💲 This decade's best performing tech stock, 🤖 warehouse robots, and 💊 ramping up AI in drug development
Greetings,
Here's your weekly wrap of technology, innovation, and finance news.
💲 Finance
The best performing technology stock in the world this past decade was Polish game developer CD Projekt with a stunning return of 21,000% (70% per year), including a 91% return this year.
Growth has been driven by the success of The Witcher series of games. The Witcher 3: Wild Hunt, which launched in 2015, is the highest scoring game (by user score) on Metacritic for the PlayStation 4, Xbox One, and PC. Netflix's recent Witcher series has rekindled interest in the game leading to more people playing The Witcher 3 today than there were at launch. Earlier this month CD Projekt signed a new IP rights deal with the original Polish author of the series which should pave the way for The Witcher 4.
The stock has also benefited from the highly anticipated launch of Cyberpunk 2077 in April 2020 (first teased in May 2012), which will give the company a second major gaming franchise.
If you're interested in origin stories, I loved The Story of CD Projekt by Noclip in 2017 which tells the story of how the company went from importing game CDs (hence the name) to becoming one of the best game developers on the planet. Truly breathtaking.
Netflix was the best performing stock in the S&P 500 over the past decade with a return of over 4,100%.
Taiwanese stocks are near their highest levels in three decades thanks to the rally in semiconductor stocks. TSMC, which accounts for nearly a quarter of the index, is up almost 50% this year.
💊 Health
GlaxoSmithKline is recruiting 80 AI specialists by the end of 2020 as it aims to ramp up its use of AI to help find treatments for conditions such as cancer and autoimmune diseases.
In recent years, the increasing use of AI in the pharmaceutical industry has begun to transform the way in which scientists develop new drugs. Drug development traditionally takes years, but AI can speed the process up and increase the success rate of new medicines from 10% currently.

GSK believes choosing targets – proteins or other molecules – based on genetic evidence means they are twice as likely to succeed. This has led the company to invest heavily in human genome research, which involves analysing the workings and interactions of genes, and cell and gene therapy, which aims to fix genetic defects and re-engineer patients' cells to fight disease.
AI is also being used to detect cancer, with a recent proof-of-concept study showing that AI can be used to detect acute myeloid leukemia (AML), one of the most common forms of blood cancer, with high reliability.
🤖 Robotics and Drones
Uniqlo's robots have replaced 90% of its human workers at its flagship warehouse after they figured out how to get a robot to fold t-shirts.
While it sounds easy, the ability to lift soft textiles has been a challenge for clumsy robotic arms. Add to this the need to sort through constantly changing seasonal clothes, in shades that are hard to distinguish and wrapped in various forms of packaging, and humans have always come out on top.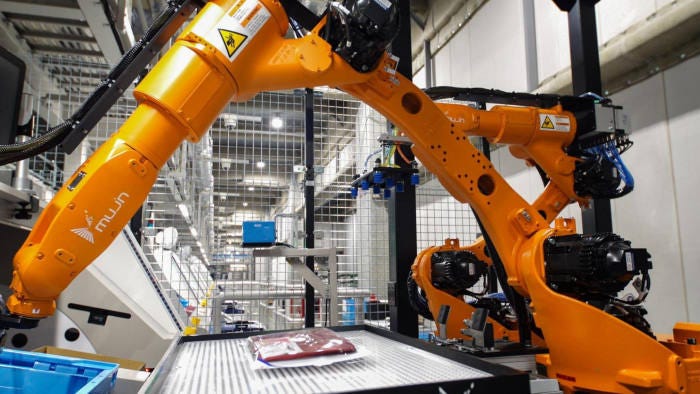 The Federal Aviation Administration wants to start tracking drone locations by requiring drones to incorporate technology that allows them to be easily tracked.
An autonomous, electric crop-spraying drone company called Pkya raised an $11 million seed round.
🌬️ Renewables
US utilities are on a record borrowing spree thanks to low interest rates, and that's benefiting renewable energy.
New homes in California are required to have rooftop solar panels from January 1.
Spanish energy firm Iberdrola has decided to invest $500 million in a wind and solar farm in South Australia as the first of a series of renewable power projects it hopes to develop in Australia.
Viteri said Australia was an ideal place to invest because of its high power consumption and stable market.

"It's a place where renewables are going to play a much more relevant position in the coming years, clearly," he said. "It's a bit far away from where I am now, that's the only problem."
👓 Virtual and Augmented Reality
The FDA has approved an augmented reality system for use in spinal surgery. The system would give surgeons an x-ray view of their patient's anatomy and help with real-time surgical navigation.
Teslasuit's new VR gloves let you feel virtual objects. They're expected to launch in the second half of 2020 and cost $5,000, so still a while away from mass market.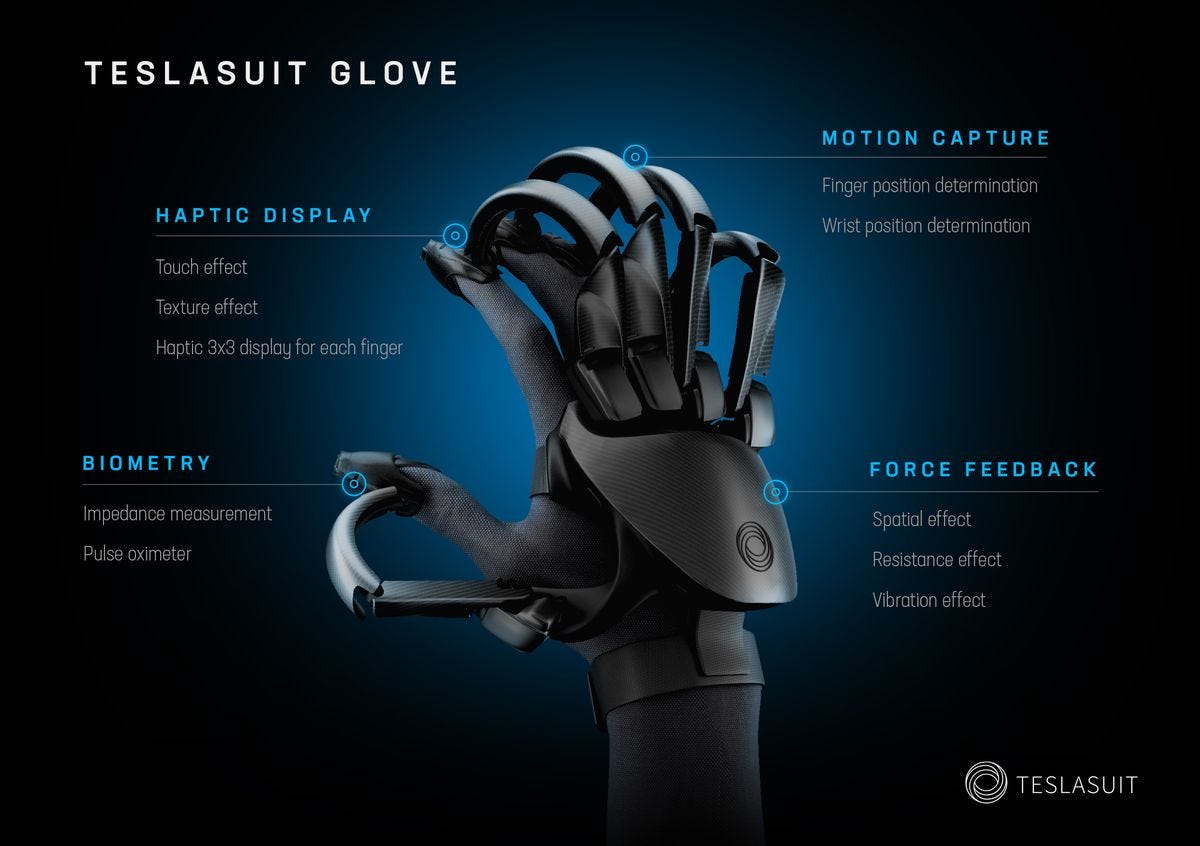 ▶️ Streaming
The rise of streaming has hurt TV viewership and may be about to impact advertising income as well.
Magna Global's 2020 forecast for television advertising predicts a 5% decline in overall spending — the steepest drop in over a decade. The silver lining is that it still predicts overall spending will increase as dollars flow away from linear television and into new formats, such as streaming and podcasting. While the top line data may be positive, the overall theme of the report is clear: Advertisers are beginning the long-anticipated march away from linear television to meet consumers where many of them now spend the bulk of their TV-watching time.

As if to make the point more clearly, Samba TV, a provider of connected TV analytics that has code on more than 25 million smart televisions globally, reported astounding figures for live television consumption during the Thanksgiving holiday this year: Thanksgiving Day saw a 41% decline in total live TV viewers from 2018. Black Friday and Saturday were also down by a third. The bottom completely fell out on Sunday, with a 65% decrease in viewership compared to 2018.
⚙️ Mobility
Tesla secured funding to open a Shanghai car plant by taking a new $1.4 billion loan from Chinese banks. Tesla stock also reached a new all-time high on Friday.
Electric vehicle startup Rivian raised $1.3 billion from T. Rowe Price, Amazon, Ford, and others.
🤔 The Disinformation Age
Scientific American discusses how disinformation hacks your brain.
Unfortunately, digital tools may be making our memories even weaker and less effective for judging truth. As Brashier and Marsh point out, "search algorithms return content based on keywords, not truth. If you search 'flat Earth,' for example, Google dutifully returns photoshopped pictures for a 150-ft. wall of ice that keeps us from slipping off the planet." For this reason, relying on the internet as truth-on-demand rather than looking to our memories and acquired knowledge can backfire in serious ways.

Brashier and Marsh also point out a more basic mismatch between our brains and the digital environment: We tend to make truth our default judgment. This is especially true for visual information. As with the other cues we use to form truth judgments, this is a handy and useful adaptation in other contexts. After all, humans lived for millennia in an environment where we could trust most of our senses most of the time. Now, however, we find ourselves in a new information ecosystem, one in which, according to some sources, we will soon consume more false media than true media. When it comes to coping with that magnitude of misinformation, our brains are simply not well equipped.
Dealing with disinformation will be one of the major challenges of the next decade.
US Cybercom is contemplating information warfare to counter Russian interference in the 2020 election.
💎 Artificial Intelligence
VentureBeat summarises generative adversarial networks (GANs) - their history, how they work, and current applications.
Tencent have written a paper which shows how its MOBA-playing AI system beats 99.81% of human opponents.
⚡ Other Snippets
WIRED summarised the worst hacks of the decade.
Ghost kitchens (also known as cloud kitchens, dark kitchens, and virtual kitchens) are a popular topic this week with The New York Times and VentureBeat both discussing their rise, which goes hand-in-hand with the rise of food delivery. Uber founder Travis Kalanick, who recently sold all of his shares in Uber, is also getting into cloud kitchens.
Ryan Kaji, an 8-year-old who made his name opening toys in YouTube videos, now has a $150 million retail empire.
Retail sales for Ryan-branded products are expected to reach $150 million this year, compared with $42 million a year ago, according to pocket.watch.
For geeky New Year's revellers out there: How To Make The Best Drinks In Sci-Fi.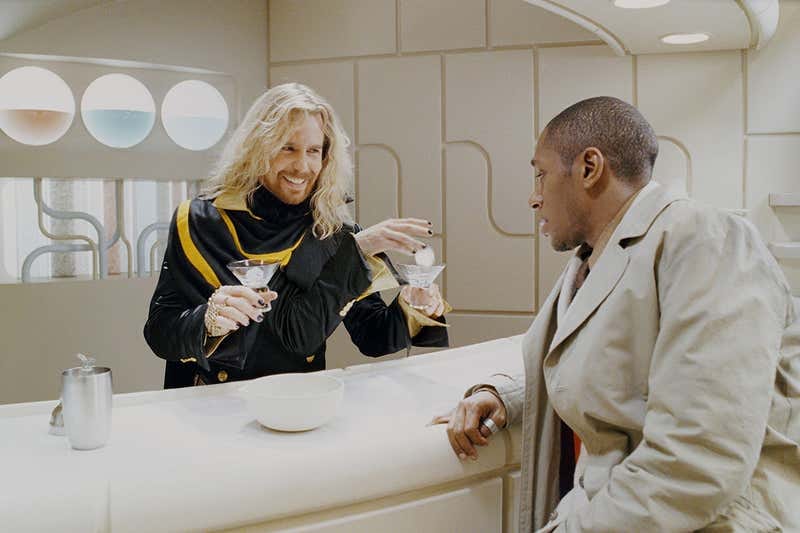 Have a great week and a Happy New Year!
Thomas
---
About Thomas Rice
Thomas Rice is the portfolio manager for the Perpetual Global Innovation Share Fund, based in Sydney, Australia. You can find him on Twitter at @thomasrice_au.